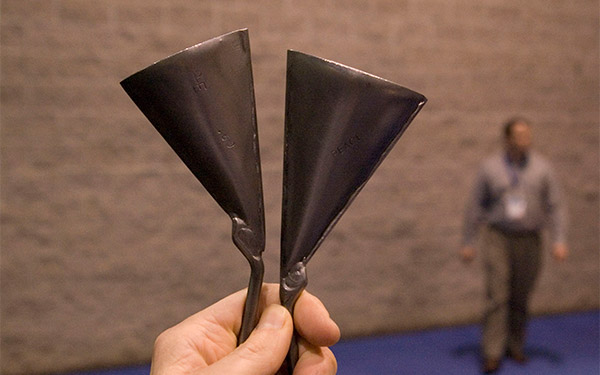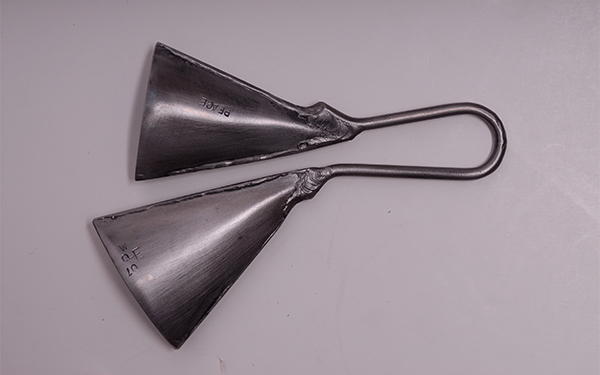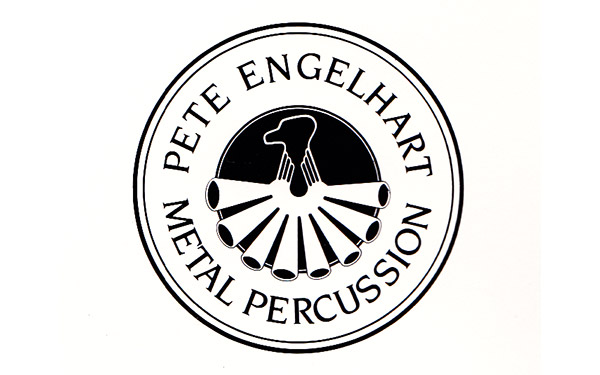 8/20/21 NOTE : Pete has a large number of orders inhouse right now, so we are not accepting new orders at this time. Please check back or email for more info.
Peace Bell
Small Comparsa bell with 2 small, high pitch agogo bells. Highly portable and lots of fun - fits in a pocket or purse. Originally designed for Peace Marches, it has become very popular with professional musicians.
Hey ... give PEACE a chance.
$69
Videos & Additional Photos