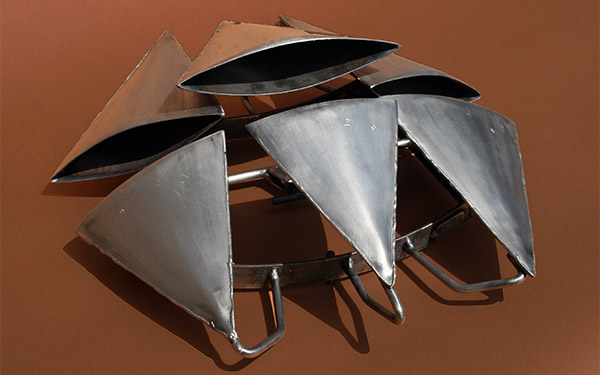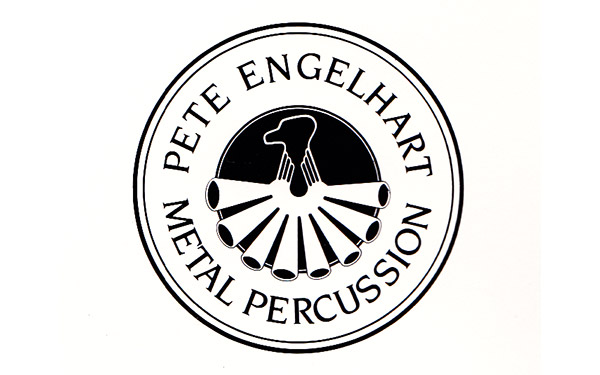 8/20/21 NOTE : Pete has a large number of orders inhouse right now, so we are not accepting new orders at this time. Please check back or email for more info.
Garrapata
Six large, low-pitch bells set in a circle. Designed to be played by hands or with mallets. Mountable or can be placed on a table or in your lap. Tunings are chosen by the maker.
Available now in limited supply ... as time permits. This instrument is a time-consuming piece for Pete to make, so be patient!
Minor 5 : Note 1 - C / Note 2 - D# or Eb / Note 3 - F / Note 4 - G / Note 5 - A# or Bb / Note 6 - C
Mid(dle) East Mode : Note 1 - E / Note 2 - F / Note 3 - G# / Note 4 - A / Note 5 - B / Note 6 - E
Dance - Note 1 - D / Note 2 - E / Note 3 - F# / Note 4 - A / Note 5 - B / Note 6 - D
Ribeye - Note 1 - C# / Note 2 - F# / Note 3 - G# / Note 4 - A# - Note 5 - C# / Note 6 - D#
$450
Videos & Additional Photos